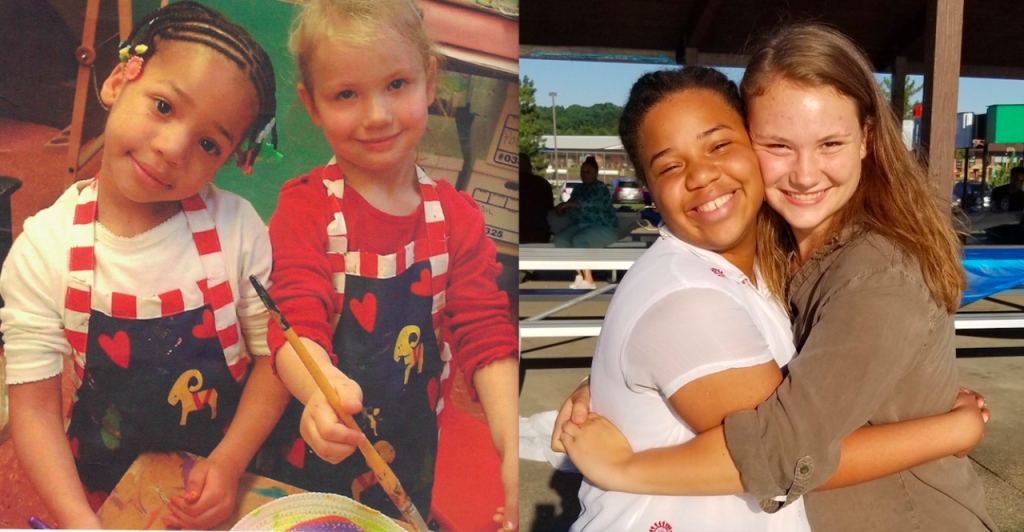 Every year, DC Collaborative serves thousands of students in the hope that we can encourage them to embrace and pursue the arts and humanities. We were delighted to discover the story of Cameron Gray and Erin Fenzel, two students who have demonstrated exactly that!
At the age of 4, they started school together at Peabody Elementary School. They had attended one of our AHFES field trips, where a picture of them painting together (above) eventually made it onto the cover of the 2007-2008 issue from Catalogue for Philanthropy. Fast forward 14 years later. After going through middle school and high school together, they recently graduated this year from School Without Walls, which is ranked the #1 Top Performing High School in the District and #51 in the country. Their pursuit of education doesn't end there. This fall, Cameron is headed to Syracuse University in New York to study Film, while Erin will go to Saint Joseph's University in Pennsylvania to study International Relations.
The DC Collaborative team is so proud of where these two students are going and we wish them the best for their futures. We'd like to give a special thanks to their parents and Catalogue for Philanthropy for sharing this wonderful friendship to us! If you know of any students have participated in our program and where they are now, please reach out to us at info@dccollaborative.org – we'd love to follow up with them.
{Blog post has been reposted with permission from the DC Arts and Humanities Education Collaborative blog.}