This month the Catalogue is highlighting various school supply drives around our region. More than 30 nonprofits in our network are in need of supplies for the upcoming 2016-17 school year. Below is a blog post from our friends at The Child and Family Network Centers (CFNC) in Alexandria, Virginia, with details about their Adopt-A-Classroom initiative.
---
"Look what I got!" exclaimed The Child and Family Network Centers' (CFNC) preschooler Yorleny, as she opened her new backpack stuffed with school supplies, a book and a toy.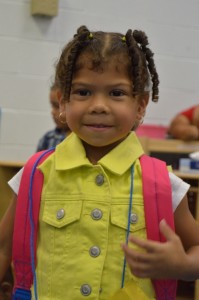 You can help a child or even a whole classroom of children experience this same joy.
CFNC, a nonprofit provider of early education for children of the working poor, is offering eight corporate partners the opportunity to Adopt – A – Classroom for the 2016-2017 school year.
Classroom sponsorships will help fund the supplies needed for each of CFNC's classrooms to provide high-quality education and meet the needs of vulnerable children. Your sponsorship will change the lives of 18 preschoolers this year! Because of sponsorships, CFNC is able to provide key materials and tools for 8 classrooms that enable the teachers to maximize their efforts in teaching 138 students what they need to learn in order to succeed in kindergarten and beyond.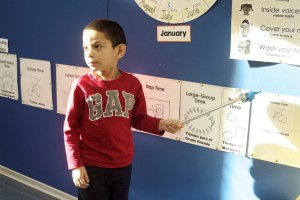 By the age of 5, a child's brain is already 90% formed. Yet, many children living in poverty are less likely to attend preschool and often live in households where early learning activities are few and far between. CFNC's free bilingual early education program gives these children the opportunity to learn and grow early on and gives them the foundation of English language and literacy skills so they can enter school ready to succeed. By the time these children leave CFNC, many of them are reading and writing in English, understanding the language, and have gained the developmental, social and emotional skills they need to enter kindergarten alongside their peers. Thanks to the education that they receive and because of their amazing donors and sponsors, CFNC has the means and ability to change these children's lives.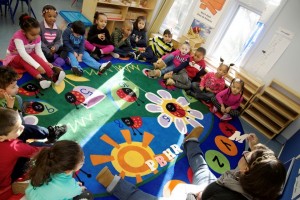 "From the first time we walked into a classroom to volunteer at CFNC we knew it was a very special place. It was a wonderful, positive experience working with the children and they were so appreciative and engaging. Since that time we have been fortunate enough to work with them through reading and volunteer programs, providing school supplies and assisting with their annual coat, hat and mitten drives. We believe that CFNC makes a significant difference in getting these children ready for kindergarten and focusing on providing whole family engagement," said Linda Abravanel, Wells Fargo employee and volunteer at CFNC.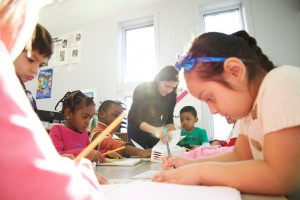 Adopt-a-Classroom sponsors will get the opportunity to meet the children and the teachers in their sponsored classroom and participate in four classroom engagement opportunities throughout the year with the kids. Quarterly reports and photos from CFNC keep you up-to-date on the progress of each child. In addition, each sponsor receives 26 unique marketing opportunities.
For more information on CFNC's Adopt-a-Classroom program go to http://cfnc-online.org/ways-to-give/adopt-a-classroom/ or email Jessica Hallstrom at jhallstrom@cfnc-online.org or call her at 703-836-0214.