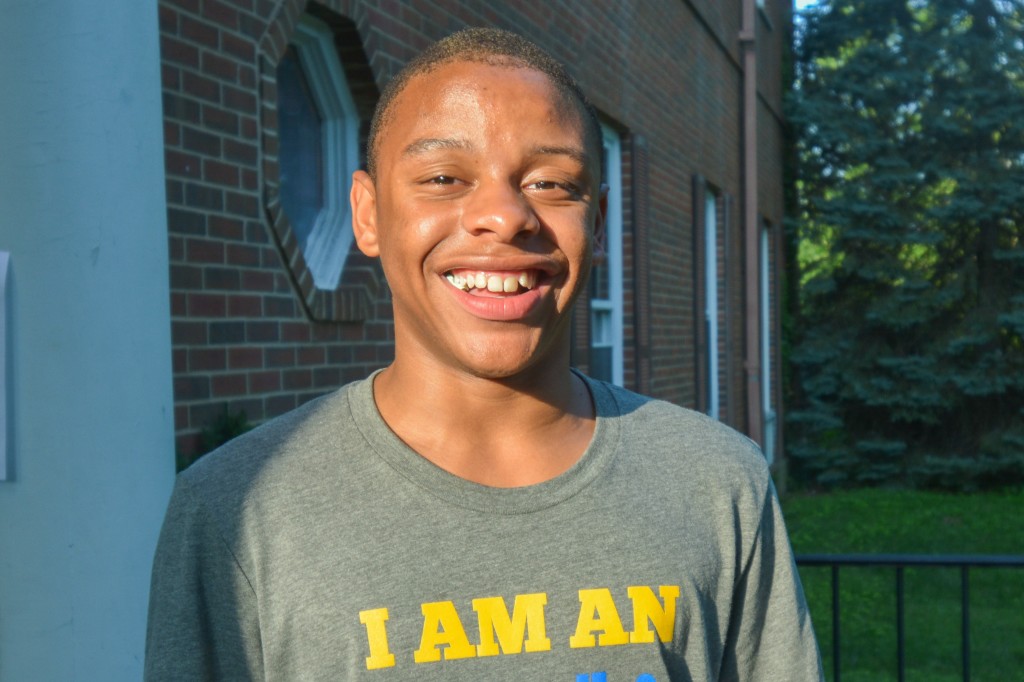 For the past 4 years, After-School All-Stars (ASAS) has convened a leadership training event at the 4-H National Conference Center outside of the Nation's Capital: All-Stars Leadership University (ASLU). ASAS is a national non-profit, providing free and comprehensive after-school programs to Title 1 middle school students, and the Washington DC chapter is the local office serving over 600 students at 7 schools within the district. 19 of our chapter cities are invited to send student and staff representation at ASLU. Each Chapter sends two youth, a Rising Youth Advisory Board Mentor (YABs) and a Returning YAB Mentor, as well as an Adult Mentor to come to DC and learn about self-leadership, serving others, and how to serve and advocate in their communities. YABs are selected for these positions based on their commitment to the program, as well as their academic performance and leadership abilities. The 4-day retreat includes leadership training, team building exercises, opportunities to create service projects for their local communities and thoughtful reflections on each student's respective communities and the issues they all face.
ASAS DC was extremely proud to have 2 YAB students representing our chapter. Ajani Atkins from Somerset Prep DC and De'Quan Atchinson from Charles Hart Middle School (now a rising Freshman at Eastern High School) both attended earlier this summer. Ajani assumed the role of Rising YAB while De'Quann had the opportunity to be a returning YAB mentor.
De'Quan is a great example of an ideal YAB and ASAS DC student. He has been with the program since 6th grade and is now a proud graduate of both Hart MS and the ASAS DC program. He has grown immensely in that time, learning to be a better public speaker, convener, and leader amongst his peer group. We had the chance to speak with him about ASLU and his broader experience in the program.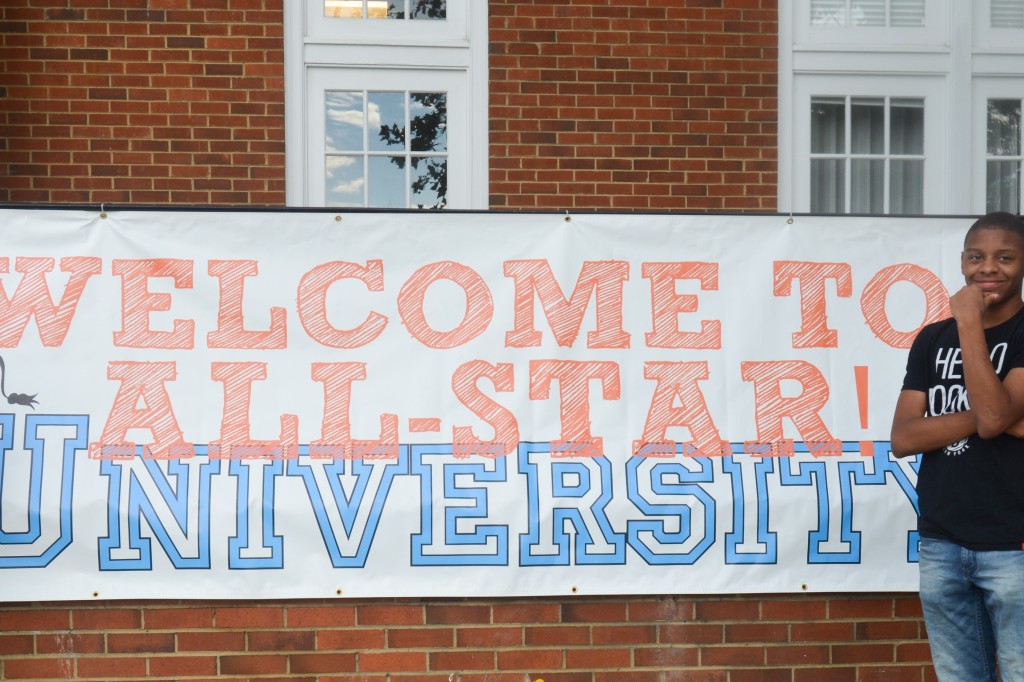 De'Quan, along with many of the other YAB participants, was particularly struck by one of the special presenters at ASLU. Thanks to our partnership with Essentia Water, Joe La Puma attended the event as a guest speaker. Joe is the Vice President of Content Strategy at Complex Magazine, and host of the magazine's "Sneaker Shopping," a program that takes you inside the sneaker shopping process for such celebrities as Wiz Khalifa, Kevin Hart, Antonio Brown, and A$AP Rocky. De'Quan has a myriad of interests ranging from athletics to community service, but he is also extremely passionate about fashion. It was invaluable for him to be exposed to someone like Joe, who has worked hard to make a name for himself in a progressive sector of work that resonates with our students. Across the country, we are intentional about exposing ASAS students to unique and accessible career paths. Joe's journey was one that had a profound resonance with the YABS. De'Quan admitted that hearing Joe speak inspired and excited him. It was a narrative that he could genuinely connect with and aspire towards, whereas those sources of inspiration were previously hard to come by.
De'Quan looks back at his journey from 6th grade and acknowledges how much he has matured within the ASAS DC program. Initially, he didn't dedicate enough time to his classes and homework, opting to spend evenings with his mother. Due to her intensive work schedule, they could only spend the late evenings together, and that wasn't conducive to completing all his work and developing an interest in school. An attitude change was as simple as providing him with a safe space and a positive environment. ASAS DC dedicated academic time allowed him to progress more in his school work, and that culminated this past year when he made the honor roll for the first time in his academic career. He recalled his mother's reaction, and that she was quite literally "in tears of joy," overwhelmed by her son's success.
The exciting thing about De'Quan as well as the ASAS DC chapter, is that this is just the beginning. In speaking with De'Quan it was as if his experience in the program gave him a new lease on life. Not only is he excited for high school, but he already has plans to join the track team and as many clubs as he can get his hands on. De'Quan's 3.5 GPA is something he is proud of, but at Eastern, he wants to build off of that and achieve even higher marks in his first year. He has a strong desire to seriously pursue his interests at the next level in the fields of leadership, athletics, academics, and fashion.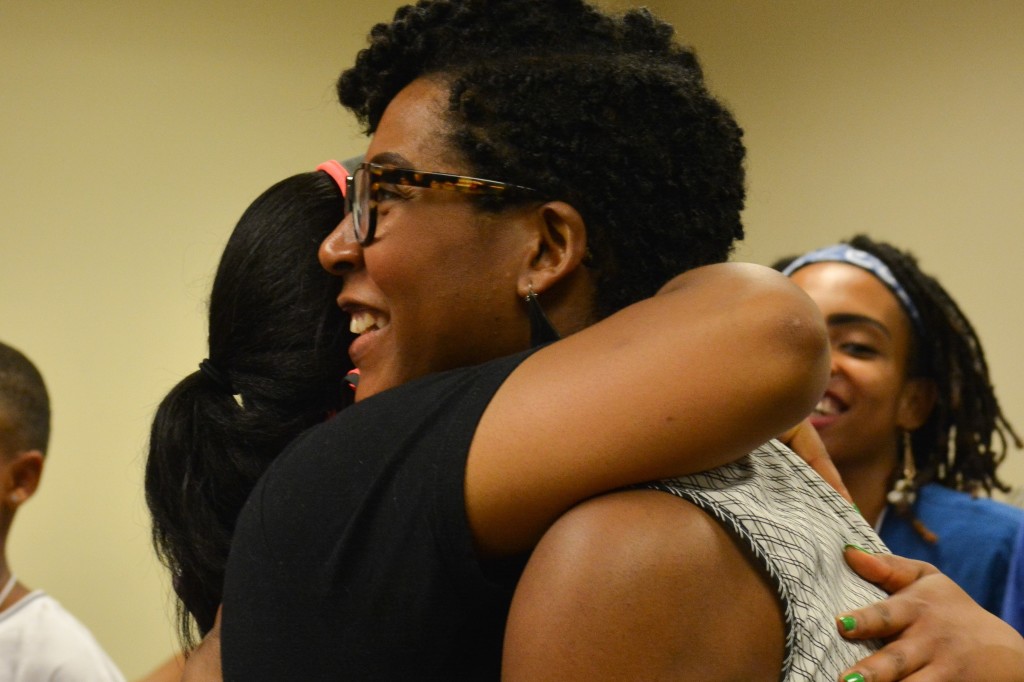 As De'Quan reflected back on his experience it was no surprise that above all else, personal connections were the most meaningful to him. He credits ASAS DC staff for "getting him out of his shell" and inspiring him to be a leader. On more than one occasion he referred to the ASAS DC Program Manager Tierra Stewart as "Superwoman," a sentiment that many of her colleague's share. He knows that in 6th grade he wasn't the type "to open up to just anybody," but with the help of mentors like Tierra he began to make that transition to a more outgoing and charismatic person. He made that change because he along with his fellow ASAS students understood that our instructors genuinely cared about their well-being and future. As is the case with many of our 600+ students in the district, our staff have close relationships with De'Qunn and his family, and that level of understanding and communication is inextricably connected to his growth and success.
The DC chapter is proud to showcase De'Quan's story. It is a unique and compelling narrative, and at the same time, we know that there are tens of thousands of ASAS students across the country having a similar experience. He didn't have time to complete his homework, ASAS DC provided him that time and space, he was shy and unmotivated, he is now going off to high school as a leader with aspirations to be the captain of every team and club he joins, he wasn't sure what he wanted to do with his life, ASAS DC showed him what it looks like to succeed in school and have an attractive career. As he reflected back on his own journey at the 4-H center, eyes welling with tears, his heart was full: for his family, his ASAS mentors, and mostly for his fellow students that are striving to make better lives for themselves and their communities.